Ellesmere Port Music Society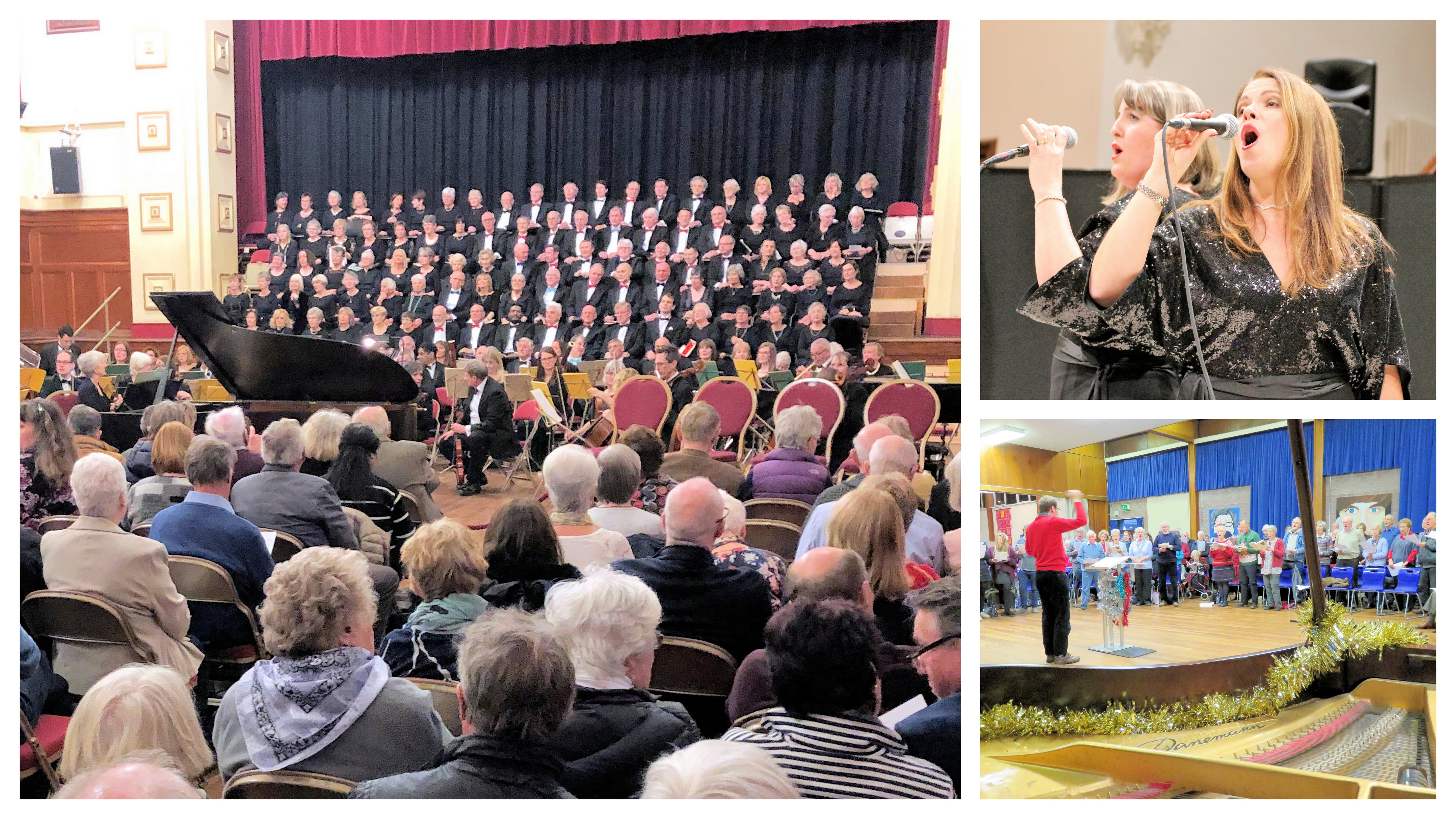 Above:
EPMS Spring 2019 Carmina Burana Concert with members of The Barnby Choir
EPMS Recital with Indigo May (https://www.indigomayduo.com/)
EPMS Christmas Social
Based in Ellesmere Port in the North West of England, the Choir, with 100+ singers from Cheshire, North Wales and the Wirral, provides a friendly and welcoming atmosphere with regular concerts, social events and fund-raising activities.
The Choir's music director, Lloyd Buck, skilfully trains a mix of singing abilities to meet the society's reputation for providing entertaining and challenging concerts.
The main concert programme includes a wide range of choral music from Monteverdi to contemporary composers such as Karl Jenkins.  Concerts with professional musicians and soloists are usually held at Ellesmere Port Civic Hall, with comfortable facilities, refreshments and bar, along with ample free parking.
Rehearsals are held on Monday nights from September to April at Whitby High School Hall (off Sycamore Drive) from 7.30 to 9.30 pm.  Visitors are welcome and, if interested in joining, can enrol by paying for half or a full season.
NO AUDITIONS ARE REQUIRED.
Follow the choir on twitter (@epmusicsoc) or on Facebook by searching for 'Ellesmere Port Music Society'.  The choir can also be contacted by emailing This email address is being protected from spambots. You need JavaScript enabled to view it..